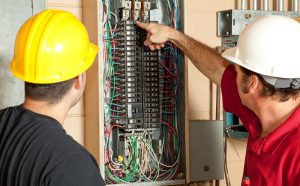 There are some parts of your electrical system that you can upgrade or adjust yourself. For example, changing your lightbulbs in certain lamps around the house–this is an easy one! There are other parts of this system though that should be best left to the professionals such as wiring or upgrading your electrical panel.
Speaking of your electrical panel, how is yours holding up? Do you know how old it is? Is it giving you trouble? If you are starting to have issues with the flow of electricity in your home, you may want to call an electrician in Hart County, GA to see if your electrical panel needs to be upgraded.
Here is how to tell if you need to make that call.