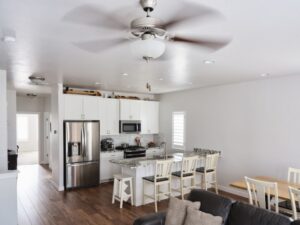 The next several months will be pretty hot which means that we all need every tip and trick in the book to stay cool. If you have an effective and efficient air conditioner in your home, then you are already on track to enjoy the season with a reasonably comfortable home.
But we want to let you in on a fun fact: you can use your AC less this summer while still keeping cool. How? By installing a ceiling fan.
Let's look at how a ceiling fan could be the best investment to keep your home comfortable this summer.