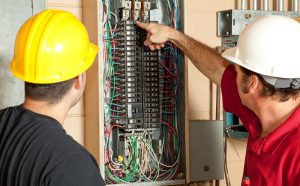 If the power goes out for your home, you have a good number of problems on your hands to deal with. Thankfully, the power shouldn't be out for too long in most cases and you'll get back to normal once the lights come back on.
The issue with this is that a power outage can leave behind some nasty damage in your home. This is because electrical problems like this can lead to power surges and those surges can easily damage or completely destroy the electrical components of some major appliances in your home.
This is why a surge protector is a great idea for any home. You can talk to an electrician in Madison County, GA about how and why surge protection is a worthwhile investment. Get some of the details you need below!