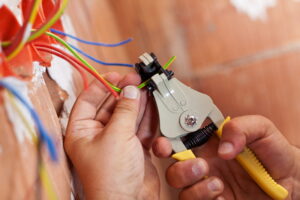 Are you facing electrical issues at home? Are you thinking of trying to resolve the problem yourself? You might have sufficient knowledge to handle minor electrical issues at home, but most people don't have the necessary experience. If you are not sure whether you should call an electrician in Elbert County, GA, to come and fix an issue at home, you are not alone.
Electrical problems require expert professionals to handle them because they involve dangerous work. Professionals have years of experience, training, and the right tools for the job to make sure they do things safely and resolve problems the first time around.
Calling an electrician can be the best decision to protect your family, health, and home. If you're not sure when to call a professional electrician, this post will help you out. We will discuss some of the things that you should always, always call an electrician for.