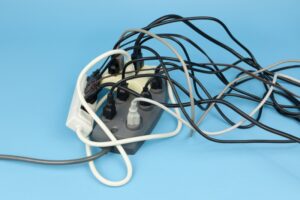 Nothing inside a home can last forever, although homeowners often act as if something like the electrical wiring will never feel the touch of time. Unfortunately, no matter how much you'd like the electrical wiring in your home to never need replacement, wires age like everything else to the point where you'll need an upgrade.
But how can you tell if your home is ready for rewiring, either partial or whole house? It's a good question and we're going to explore it further in this post.
If you're searching for "electricians near me" who can tell you if you need rewiring, as well as do the full job if you do need it, you've come to the right place. We'll work hard to see you have a hassle-free experience when we take care of your rewiring needs.