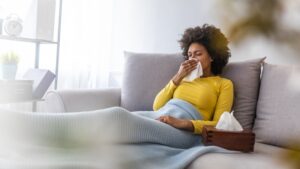 There is nothing quite so pleasant as the first early morning stretch when you wake up. And there is nothing that can ruin it so easily as when you take a deep breath and smell the dinner you made two nights ago.
If this sounds like a familiar problem that you have been battling in your home, it means you may need help with your indoor air quality.
Having poor air quality doesn't just translate to having a dusty home. There are plenty of other issues that can arise from this. Thankfully, there are systems that can help combat these problems. The solution that we want to focus on today is the air purifier in Carnesville, GA.