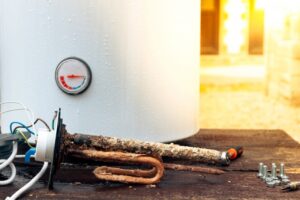 You need your water heater to work almost every day for showering, cleaning, washing dishes, etc. This puts plenty of stress on your water heater and that makes it likely at some point that it will malfunction and you'll need to call for water heater repair from experts.
If you know the signs to watch for, you can detect early that your water heater is in trouble. The faster you act, the less likely you'll suddenly lose all your hot water.
Below are six common signs that you've got a malfunctioning water heater. If you're experiencing any of these signs, don't hesitate to contact us. Our experienced technicians are standing by 24 hours a day to assist you.