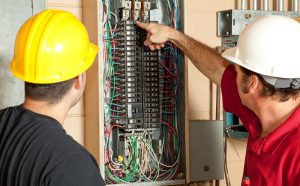 Imagine having a home that didn't use any electricity. It's possible, this much is true, but it would certainly eat up a lot of your time and money to replace the things that electricity provides to us. You'd have to use candles to see at night, hope that you'll be able to stay cool in the summer, and find a way to keep your food cool for later use.
These and other things are all tasks and hassles we thankfully don't have to deal with due to the fact that most modern homes have at least some electricity to use. To use that electricity safely though you need an electrical panel that is capable of handling all that power correctly.
If you have an electrical panel already (and there is a good chance that you do) there is a chance you are due for an upgrade. Here's how to tell it's time to get a new panel for your home.