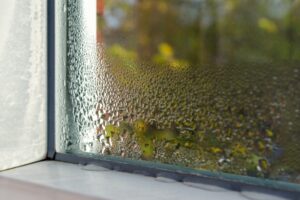 "It's not the heat it's the humidity"
Ever heard that phrase? Well, it may sound like just another complaint about the weather but it is actually a pretty astute observation. High humidity levels can do a lot to undermine your comfort, even with great temperature control.
Humidity levels between 30% to 50% are best for optimal comfort. But Mother Nature likes to kick things up a notch around here during summer. And, try as you might, some of that extra airborne moisture will get into your house. How can you combat high humidity levels and why do they make you so uncomfortable? We can answer these questions and more.