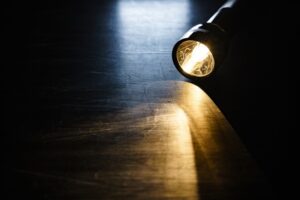 The lights just went out again. Or maybe you have another outlet that has stopped working for you. These are frustrating situations to be sure. They're also likely indicators that something is wrong with your electrical system.
It may be something somewhat small like issues with electrical wiring messing with that outlet. However if you are starting to notice more electrical troubles around the home that you just can't seem to avoid then the issue may actually lie with your electrical panel.
It can be tough to tell when your electrical panel is ready to retire. But we are here to help. Here are some warning signs you should know that will tell you when it's time for an electrical panel upgrade. If you notice any of these indicators make sure to reach out to us for professional electrical services ASAP.
How to Tell Something Is Wrong With Your Electrical Panel
The panel is getting too old: An electrical panel that is nearing 25-years old or more is one that needs to be upgraded soon. While some panels can last closer to 40 years it is best to be prepared when your panel starts to get up there in age.
Circuit trips are frequent: Tripped circuits shouldn't be something you have to deal with all that often. However, if plugging in your laptop and a hairdryer in the same house causes electrical problems, this means something is up with your electrical panel. There is a chance you need to upgrade to a system that can handle more electricity.
The panel is unable to keep up: How much electricity can your electrical panel provide? This is a good fact to know because it can tell you whether or not you need to upgrade your system. An older panel that can't keep up with your energy needs can put you at risk for lots of problems down the road.
You still have a fuse box: Fuse boxes were the norm for electricity management in homes back in the day. Nowadays though these systems simply can't keep up. Make sure to upgrade to a modern electrical panel ASAP if your home still uses a fuse box to avoid frequent outages and safety hazards.
Your panel took damage: Maybe it was a downed tree or some other issue that hit your panel. Whatever the source of the damage, if your electrical panel has gotten "beat up" recently, it is best to reach out for an upgrade. Trying to get by with a damaged system can put your home at risk.
If you need an electrical panel upgrade for your home it is best if you reach out to one of our electricians in Hart County, GA. When it comes to electrical systems and equipment it is always a better idea to leave the job in the hands of a professional. The electricians on our team work hard to ensure customer satisfaction with custom solutions.
Contact JN Electrical Temperature Control, Inc to get started. When you work with us, you can Feel The Difference.