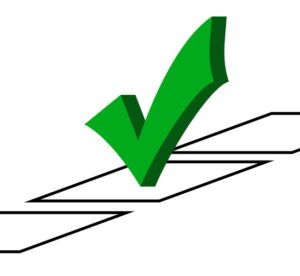 There is a misconception that we run into pretty commonly. This misconception is that you can just wait for repair needs to pop up before you have a technician look at your AC. But this can and will get expensive and over-frequent far faster than you might believe.
Maintenance is like training before a marathon. Or if you want to stick to mechanical ideas, it is like getting an oil change before the "CHECK ENGINE" light comes on in your car. This service keeps things running properly with less trouble for longer.
Sounds like a good deal, right? Read on to learn more about how maintenance is a great investment to get the most out of your AC unit.
The Benefits of Yearly AC Maintenance
Maintenace is well worth it as long as it is done on a yearly basis. This service has the ability to provide you with some great benefits which can include:
Better efficiency throughout the system's lifespan: First and foremost, maintenance is going to help your AC maintain a better level of efficiency throughout its lifespan. This can help it keep up to 95% of its original efficiency until it needs to be replaced which means lower, more reasonable energy bills for you.
Optimized cooling: Getting maintenance for your AC system also helps it to do its job more effectively. Small issues that could otherwise hinder its production of cool air will be dealt with early. This leaves your system more easily able to cool your home.
Reduced needs for AC repair in Elbert County, GA: Maintenace helps to address small inefficiencies like dirt built up or loose parts. In doing so, it prevents these problems from escalating into repair needs that are more expensive and labor-intensive. In fact, up to 85% of the repairs that your system might need throughout its lifespan can be prevented with annual tune-ups.
A longer serviceable lifespan overall: Along with all the above benefits, maintenance will help you enjoy your air conditioner for the longest amount of time possible. Rather than barely making it to 10 years before needing to be upgraded, a well-maintained system should easily get to the 15-year mark before needing replacement.
Make More of Maintenance by Joining the JN Comfort Club
We've already shown how advantageous it is to schedule maintenance for your AC each year. But we want you to get the most out of your next tune-up. When you sign up for the JN Comfort Club and select one of our three plan tiers, you'll enjoin extra perks like:
24/7 Emergency Service for Club Members
No Break Down Guarantee
Discount on Repairs
Extended Labor Warranty
Priority Services
If you haven't scheduled maintenance for your home's AC system already, we'd say now is the time to do so. Our schedules fill up quickly as the weather warms up so get ahead of the crowd by contacting us today.
Schedule your air conditioner tune-up with JN Electrical Temperature Control, Inc. Feel The Difference when you work with a company dedicated to keeping things hassle-free.