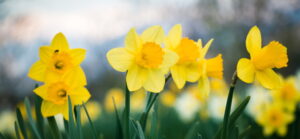 Spring is in the air! And along with spring comes warmth, rain, wind, and increase pollen counts and dust. This can make day-to-day life a lot less comfortable. No one is going to be truly comfortable when they are sneezing, coughing, or itchy.
Staying inside on a windy day can help you avoid some of those allergy symptoms. However, you'll encounter trouble if your home has poor indoor air quality that causes just as many problems as the outside air!
So how do you control the level of contaminants in your home? With an indoor air quality system. One system that is going to help to clean up the air in your home and keep your allergies at bay is an air purifier in Elbert County, GA. Read on to learn how installing an air purifier can benefit your home comfort and your respiratory health.
Types of Air Purifiers
Air purifiers are similar to air filtration systems in that they 1) are installed within your ductwork and 2) help to clean debris and contaminants out of your air. However, air purifiers usually use a different method than an air filtration system to get the job done. And their methods give them the ability to offer some additional protection.
Air purifiers usually use either electricity or ultraviolet light. Electrical systems are able to remove contaminants from the air by charging them so that they can be drawn to a magnetic plate which will later be wiped off.
The other type of air purifier is the UV germicidal light purifier. This system uses UV light to accomplish the goal of either breaking down and destroying contaminants or altering their genes so that they cannot reproduce.
The Benefits of an Air Purification System
Depending on your home comfort needs, adding an air purification system to your house can be a great decision. Here are some benefits that this system may provide.
Addresses additional contaminants that air filters may not catch. Air filters come in different strengths but the stronger the filter the more it can slow down airflow, meaning these systems may be limited in what they can offer. However, air purifiers that don't use semi-permeable membranes will be able to capture minuscule contaminants without hindering airflow.
Helps to improve indoor air quality. Air purifiers are an indoor air quality system because, yes, they improve your indoor air quality too. This helps your comfort level and the operation of your HVAC system as clean air is much easier to cool.
Helps improve respiratory health. When the air in your home has fewer allergens and irritants in it, you will be less likely to encounter allergy symptoms and respiratory issues. Having clean air at home gives your body a break which can help it better handle some of the irritants it may encounter outside too.
Can help to reduce the growth of mold. Did you know purifiers can take down mold spores? They will either remove the spores from the airflow or they will alter them and render them as harmless as dust!
Ready to improve your indoor air quality? You can come to our team to get started and learn more about your air purifier options.
Feel The Difference: Contact JN Electrical Temperature Control, Inc to get your air purification system installed by a trained professional.