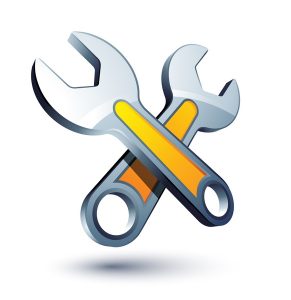 Summer is getting closer to wrapping up so it might seem strange to be thinking about getting a tune-up now. Since we are getting closer to using our heaters, you might think it would be better to just leave things as they are and set extra reminders for yourself to schedule maintenance next year.
The truth however is that you should still get that tune-up for your AC! Unless your system has completely broken down, you can still get maintenance for your system. We strongly believe when it comes to this air conditioning service in Elberton, GA, late is always better than never.
Let's dive into why an AC tune-up is still well worth your time.
3 Reasons Why You AC Would Still Benefit From a Late Season Tune-Up
Make sure to take these facts into consideration before skipping maintenance for your AC this year.
1. Helps reduce the chances of serious repairs popping up
Maintenance is a preventative measure that can help prevent a large number of repair needs from occurring in your AC. This is because this service allows a technician to address most inefficiencies while they are small (a loose part being tightened before it breaks free and lodges in a fan blade for example). Maintenance can help with preventing up to 85% of the repairs that an AC would otherwise need in its lifespan which also ends up helping maximize its lifespan too.
2. It will optimize effectiveness and efficiency
Another reason to get maintenance for your air conditioner is that it will help the system operate more effectively and more efficiently over the years. Maintenance each year addresses small issues in the system like loose parts or dirt build-up that would otherwise strain the system as it tries to cool the air. This also means that it will help the system operate more efficiently too. In fact, it has been found that regular yearly maintenance, even when done late, can help prevent a loss of up to 5% of your system's efficiency level each year.
3. Ensures your AC is ready in case of unexpected heatwaves
Last but certainly not least, we'd like to give Georgia some credit. Much like other states that see a lot of heat, there is no rule that our climate obeys that says it will stay cold once fall arrives. We know that heatwaves have a chance of hitting whenever they want. And because of that, keeping your AC in peak condition even this close to fall is a great idea so that you won't have to worry about it eating up extra energy if a heatwave hits.
As you can see, late maintenance is still going to be highly beneficial to you and your air conditioner. After all, when it comes to tune-ups, regularity is actually the most important thing to keep up on.
If you haven't had your AC unit maintained this year, why not schedule it now? Our team is ready to help when you reach out to us.
Feel The Difference when you work with JN Electrical Temperature Control, Inc. Contact us today to book a tune-up.