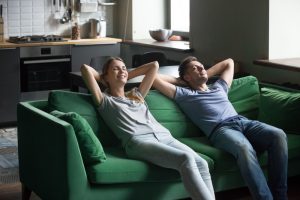 Most HVAC service providers, including us, suggest you schedule your air conditioning maintenance in spring. This is because it is usually a season when you don't yet need your AC working around the clock so we don't need to interrupt your comfort to get the job done. It is also a slower season so it is usually easier to schedule a visit from one of our professional technicians.
This does not mean you can't schedule AC maintenance in Hart County later in the season though. In fact, we would much rather you contact us for late-season maintenance than have no maintenance at all this year.
Late Maintenance is Still Beneficial
When it comes to an AC tune-up, late is always better than never because you are still going to be able to enjoy the benefits that this service offers including:
Optimized energy efficiency: Maintenance will help your system maintain a better level of energy efficiency rather than allowing it to lose a certain amount of efficiency each year.
Fewer repairs: Regular tune-ups are going to be helpful in keeping your AC repairs to a minimum and will help keep them smaller and more affordable when they do pop up.
Better operation: A maintenance service for your AC unit will help to catch a variety of issues while they are small such as dusty build-up on a filter or a loose screw. This gives a technician a chance to stop the issues from worsening into serious repair issues which helps your system operate a lot more effectively than it would otherwise.
No Maintenance Can Be Dangerous
You may already know the benefits of getting a yearly AC tune-up for your cooling system but you may be wondering why skipping that appointment is such a big deal. Trust us, there are issues that will come from missing a maintenance check.
From lowered energy efficiency and higher bills to small issues that become big repair needs and put you at risk of a breakdown, missing your yearly maintenance can have big consequences. This can be especially bothersome when you realize the situation could have been avoided altogether.
Join the JN Comfort Club For More Maintenance Benefits
As you can see, air conditioner maintenance is going to be well-worth it to schedule each year. We can offer additional perks to help you with this through our maintenance program, the JN Comfort Club.
This is a three-tiered program that provides members with perks that are added to the ones maintenance already provides including:
Discounts on repairs
Priority scheduling
After-hours services
Longer repair warranties
The team of professionals at JN Electrical Temperature Control, Inc works hard to ensure the satisfaction of our customers by providing custom comfort solutions. We can provide effective maintenance services that optimize your home comfort and make things a lot easier when it comes to keeping your system running for a longer amount of time.
When you need professional HVAC services you can trust, contact JN Electrical Temperature Control, Inc. Feel The Difference.