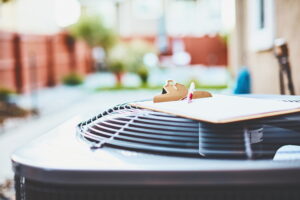 Getting your air conditioner repaired frequently can be a hassle. Not only does it create a dent in your pockets, but it also indicates that your air conditioner may be breathing its last breath.
Electrical appliances demand regular maintenance. Similarly, your air conditioner unit requires preventative maintenance from an expert HVAC company. Ideally, you want to get over your maintenance before the season comes to an end. So, if you're currently prepping for summer you should schedule air conditioning maintenance right away. 
If you neglect to do so, you will be reducing your unit's lifespan and increasing the likelihood of it requiring frequent repairs. Read on to learn more!
What Happens During Maintenance?
When we say your air conditioner needs routine maintenance, we are referring to professional maintenance. Tune-ups should only ever be completed by trained and experienced professionals. Beyond changing an air filter yourself (which you should do, every 1-3 months) or making sure the outdoor unit is unobstructed and doesn't restrict airflow, our pros can handle the rest, which includes:
Inspecting the evaporator and condenser coils to make sure that they aren't too dirty or covered in grime. This ensures they can absorb and release heat, respectively.
Checking your refrigerant level. Refrigerant is the fluid in your air conditioner that makes the cooling process actually work. If you're losing refrigerant, it means there is a leak that must be located and repaired.
Inspecting the electrical connections and tightening them where necessary to prevent problems like electrical fires or electrocution.
Cleaning the condensate drain and pan to prevent overflowing that can lead to property damage.
Cleaning and lubricating components that need it, such as the motor bearings. This helps your motors stay in good shape and prevents them from overheating and leading to a system breakdown.
Checking that your thermostat is reading the temperature correctly, and recalibrating the device if not.
Replacing or cleaning your system's air filter. Yes, we just mentioned above how you should be doing this on your own. However, it is something we will check for you as well. Better to be safe than sorry!
The Importance of Professional Maintenance
AC maintenance is important for the longevity and operation of your air conditioning system. Without professional maintenance, you can find yourself facing inefficient air conditioner performance, increased repair needs, and even a shortened lifespan.
With our thorough inspection, cleaning, and adjustments, we can help ensure that your air conditioner is ready to serve you all summer long and for summers to come. Additionally, we check for small repair needs during your maintenance tune-up. By telling you about these needs early, it gives you time to get them on your schedule and reduces the chance that you'll face a cooling system emergency this season.
If you are looking for a company that provides comprehensive maintenance to help you avoid surprise AC repair in Elberton, GA, JN Electrical is here to help. JN Electrical is who you should call. We make AC maintenance extremely easy and hassle-free, so much so that you can actually…Feel the difference!