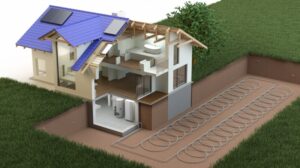 It may sound funny, but it pays to have a good heating system. No really, it does! While heating installation in Hartwell, GA isn't exactly cheap, getting a good system installed in your home can end up saving you money in the long run. Why? Because a good heater can use less energy to keep you warm which helps you save cash that would otherwise be spent on electrical or gas bills.
See, we told you it pays. Okay, maybe it is better to say that it pays off, but you get what we meant.
So we have a question: are you on the hunt for a good heating system? If so, let us tell you about geothermal heat pumps. These are great options for your home comfort because they aren't just reliable, but they can help you enjoy major savings too.