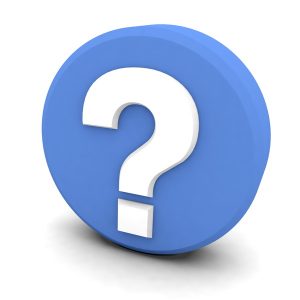 Most people set their homes up to be a sanctuary of relaxation. It can be very hard to relax inside your home if you are constantly breathing in contaminants that mess with your comfort. Some of the most common indoor air pollutants include harmful bacteria, mold, pollen and dust.
Removing these pollutants from your indoor air supply is harder than it seems. If you are passionate about improving indoor air quality, investing in an air purifier in Hartwell GA is a good idea. Below is information about how some of the best systems use UV light to remove harmful pollutants from indoor air supplies.
Details About How UV Air Purifiers Work
A UV air purifier utilizes the power of ultraviolet (UV-C) light to eliminate things like mold, viruses, bacteria, and other airborne pathogens. These systems come in a variety of different forms.
Some systems are sold as stand-alone units. However, the most popular UV air purifiers on the market are designed to be incorporated into existing residential and commercial HVAC systems. When air is blown through these systems, it will pass by UV lamps.
As the air comes in contact with the UV light, it will be disinfected with the help of germicidal irradiation. The single-cell bacteria entering your home will be sufficiently damaged when exposed to this UV light, trigger a kind of self-destruct mechanism, which will render the bacteria in question harmless.
The Advantages of Using UV Light Air Purifiers
With all of the air purifiers on the market, choosing the right one can be difficult. If you are on the fence about whether a UV air purifier system is the right fit, you need to know these systems offer benefits like:
Reducing unpleasant odors in your home
Keeping unwanted airborne particles out of your lungs
Avoiding exposure to harmful allergens
Improving your HVAC system operation
UV air purifier systems are also cost-effective. The bulbs used to run these systems are very energy-efficient and while they will require routine maintenance like bulb replacements, they are definitely worth the money. You'll need a professional to help you install and maintain a new UV light air purifier system to ensure this job is handled properly.
Warning Signs That You Need an In-Home Air Purifier
Generally, homeowners will notice several issues that will indicate they may want to invest in an air purifier system. If you are constantly sneezing when spending time in your home, chances are allergens like dust, dirt and pollen are saturating your indoor air supply. Removing these pollutants will be easy with the help of a UV air purifier system.
Other signs that it is time to invest in an air purifier include things like:
You have problems with mold growth
The presence of lingering bad odors
Issues with snoring
Instead of ignoring these problems and allowing them to get worse, you need to realize the importance of investing in a UV light air purifier.
Feel The Difference when you contact JN Electrical for your indoor air quality needs.