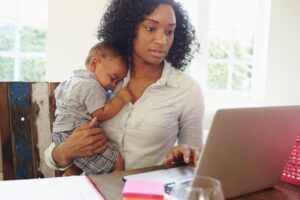 Let's say you are getting ready to welcome guests into your home for that yearly Thanksgiving dinner. The oven may have heated up the kitchen but chances are it isn't going to heat up the entire house. That's the job of your heating system. Whether you have a furnace or a heat pump, you should be able to rely on your heater to keep the house comfortable for you and your loved ones.
If you haven't been able to trust the comfort of your home to your heating system, it may mean that it is time to say goodbye to your current unit. When your system is ready to retire and you need to schedule a replacement you can come to us to get the job done.
When Do You Need to Replace Your Heater?
A replacement is no small job. This means that is shouldn't be left to an amateur but it also means that it shouldn't be delayed when the time for a new system comes. Come to our team for your heater replacement in Hart County when you notice your heater is showing some of the signs:
Old age: Heaters are like other systems meaning they will eventually reach an age when they are no longer going to be able to provide comfort in an effective and efficient manner. Even if your system appears to be in great condition, it won't be able to operate as well as a more modern system will. Take the time to check the label on your heater and see when it was manufactured. If itis between 12 and 15 years old it is time to plan for a replacement.
Consistent and expensive repairs: Repairs are going to pop up but they shouldn't hinder your system more than once every few years. If you are scheduling repairs on an annual basis, even with regular maintenance, it means your system needs to be replaced. Similarly, if the price of your repair service is equal to half or more of the price of a new system, the same applies–you need to invest in a new system.
Unreliable heating: How well has your heater been operating lately? If you've made it this far into the blog, chances are the answer is, "Not well." If your heater is unable to do its job well anymore or simply can't heat your home no matter what you do, it is a good idea to replace it with a new heating unit.
If your heater isn't operating the way it should, scheduling a replacement in the near future may be your best bet for enjoying reliable home comfort again. When you need to get a new heating system in your home you can come to JN Electrical Temperature Control, Inc.
We've served the Hart County area since 1998. In that time we've become known for providing great services and products. This is because we work hard to ensure customer satisfaction and great customer comfort solutions. You can trust our NATE and EPA-certified technicians to provide 100% satisfaction every time.
Feel The Difference: Schedule your heating replacement with our team today.