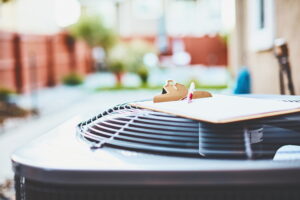 Summertime is not the season when you want to be without a reliable air conditioner. And while your AC may be working, this doesn't mean that it is going to be either reliable or efficient. An older cooling system that is starting to fail needs to be replaced.
If you are on the hunt for a new AC system, then our team can help. Read on to learn about the options available to you for your next air conditioning installation in Toccoa, GA.
Option 1. The Central Air Conditioner
This is the system that many people are familiar with when they think about AC systems. These consist of a large indoor evaporator unit and a large outdoor condenser unit which work to cool the air that is distributed throughout the house via the ductwork.
These systems are great for cooling large homes evenly and modern units are vastly more energy efficient than their predecessors. They are powerful and effective but the size can be a problem for those homes that have less space to spare.
Option 2. The Heat Pump Mini Split
Heat pumps offer the reliability and effectiveness of a central AC but with some added perks. They are able to transfer heat out of the house in the summer just as a central AC does but they can also bring it back INTO the home during winter. This one system can serve two purposes in your home.
A heat pump mini split can also offer the benefit of taking up less space than a central AC would. Plus, since they both heat and cool your home, they offer great energy efficiency, especially when compared to fuel-burning heaters.
Option 3. The Ductless HVAC System
The last system is the ductless HVAC system. These are a type of heat pump mini split system that offers one extreme perk: they don't require ductwork to distribute the air they create!
This makes ductless systems ideal for any home that doesn't have ductwork, whether that be involuntarily or voluntarily. Older and smaller homes that can't accommodate ducts can opt for a ductless system, with air handlers installed throughout the house and connected to the outdoor condenser via condensate and refrigerant lines.
Along with this, ductless systems avoid the efficiency issues that can be created by leaky ductwork. These systems provide an energy-efficient year-round comfort option for almost any house.
Choosing Your Next System
There are several great options out there for your next air conditioner but it can be tough to choose. We can help you with this. For one thing, we can let you know what factors to consider, such as the number of floors in your house or the condition of your ductwork. Along with this, you can talk to your technician about which system would meet your needs best!
Our technicians are knowledgeable and experienced in figuring out which air conditioner meets each home's needs best. You can trust us to help keep you cool.
Contact the team at JN Electrical Temperature Control, Inc. With our help, you'll always Feel The Difference.