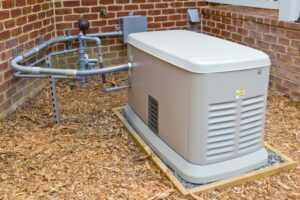 When the weather gets wild, things can get a little concerning. High winds, flying tree branches, heavy rain, and other factors can make driving hard and more hazardous than usual. And then you have the concern of keeping your home running too. What happens if a tree goes down and takes a powerline with it?
Well, you have a whole-home generator so it shouldn't be a problem right? This is true unless your generator is in need of an electrical repair in Hart County, GA. The question is, how can you tell you need repairs before the lights go out and you discover a problem?
3 Indicators That Your Generator Needs to Be Repaired
No one enjoys being caught unawares. This is especially true when it comes to a power outage. If the power goes out it is not the moment you want to discover that your generator isn't able to do its job. It pays to give your generator a little extra attention as the weather gets wilder so you can identify issues before they have you sitting in the dark. Look out for these warning signs that your generator needs repairs:
You can see visible damage to the generator. Go outside and take a look at your generator. If you can see damage to the exterior of your generators such as loose parts, dents, scratches, or other signs of damage, it is a good idea to schedule repairs. Trying to run a visibly damaged generator can lead to major problems.
The system is leaking. Didn't know that your generator could spring a leak? It's okay, a lot of people don't know that. Leaks can occur in your fuel, oil, or coolant lines which will hinder your generator from being able to do its job. If you notice anything leaking from your generator, make sure to schedule repairs ASAP.
It won't start up or has trouble turning on. One of the best ways to discover an issue with your generator's operation is to see if it turns on! Cut the power to your generator and see if your system turns on the way it is meant to. If there is a delay, if your system turns on and off repeatedly, or if your generator doesn't turn on at all, you need to schedule repairs. Not comfortable running a test like this on your own? We can help!
It is important to do what you can to help keep your whole-home generator in prime condition so it can keep your electricity on when it counts. We have expert electrical repair services that will address generator issues so they won't catch you off-guard. We also provide maintenance for your generator to help keep your repair needs to a minimum.
When you need help with your whole-house generator or any other electrical system in your home, you can come to the team at JN Electrical Temperature Control, Inc. We've been serving the residents in and around Hart County for more than 20 years.
Feel The Difference when you contact us for your home electrical services.